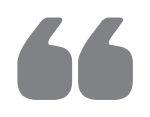 Our purpose
As a company and as individuals, we want to redefine the hotel experience for our team members and our guests by focusing on caring, nurturing and giving back.
We aspire to educate people and change the way they travel. With your help, we will build a more responsible,
equitable and sustainable journey, while reducing our carbon footprint.
Emmanuel Chiron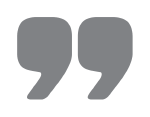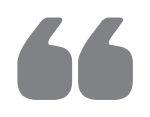 One Hospitality Management Group (OHMG)
One company, one solution for all your hotel & hospitality management needs
We're passionate hospitality and tourism professionals with a knack for knowing how to transform your property into a highly desirable sustainable and profitable destination. Our extensive industry knowledge is only surpassed by our insight into what the 21st century guest truly wants.
We're committed to providing you with seamless solutions for optimising strategic planning and enhancing operational performance.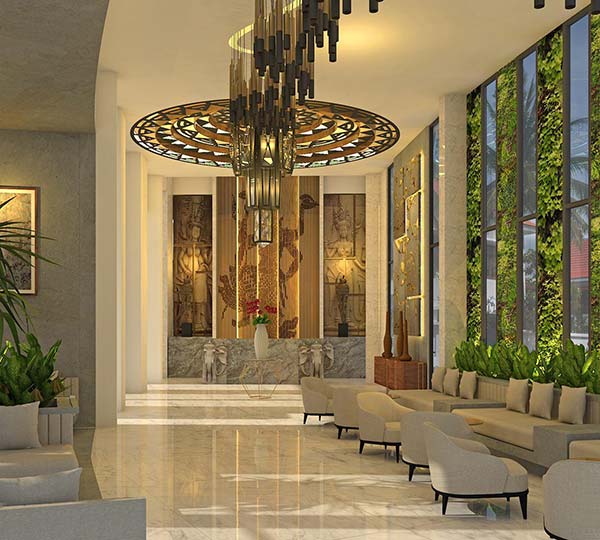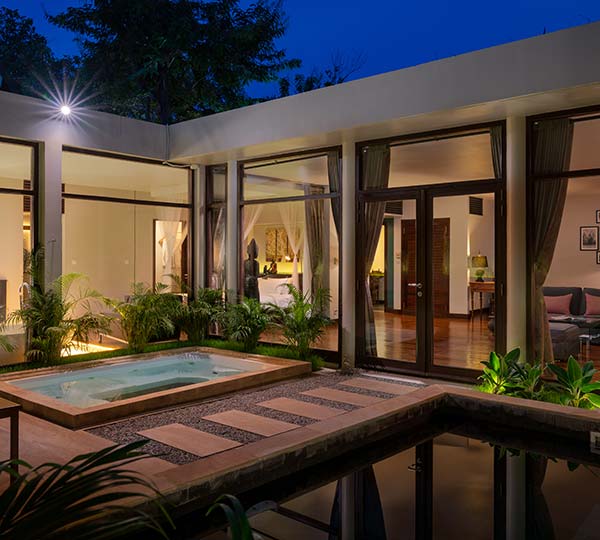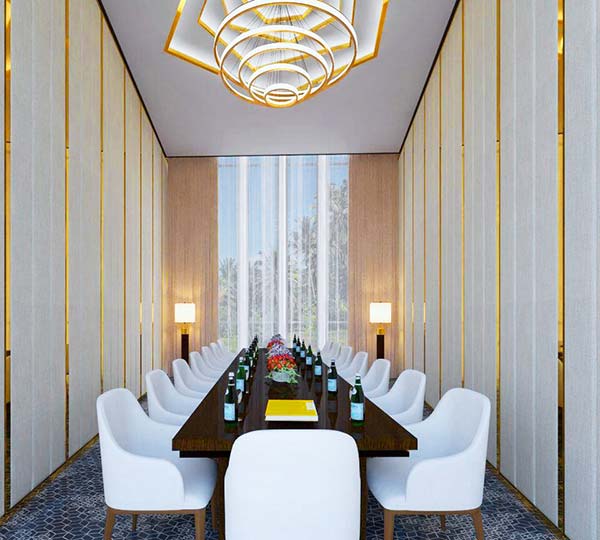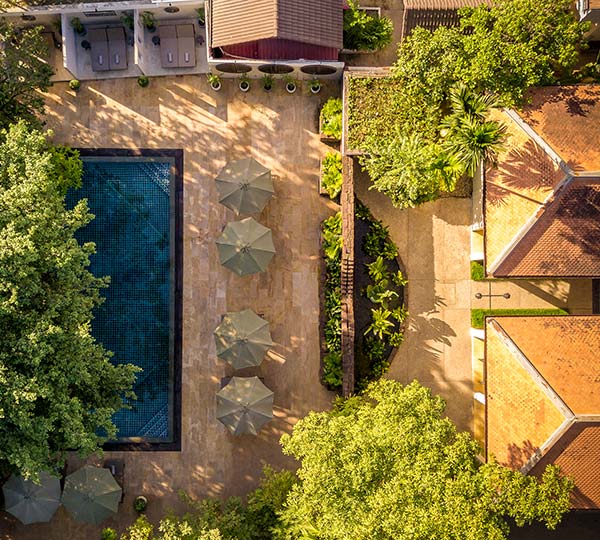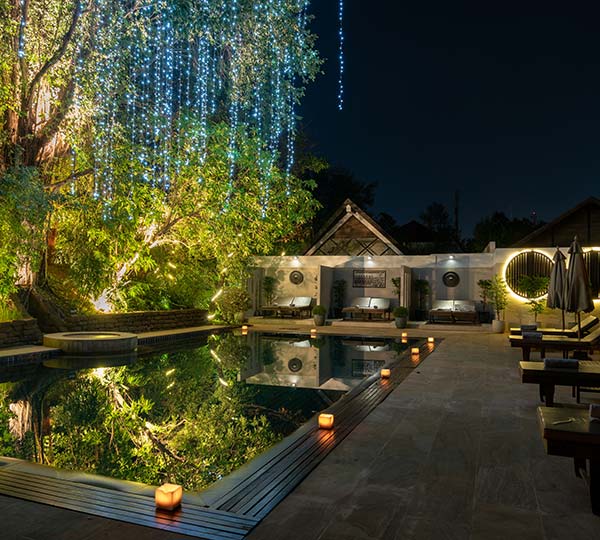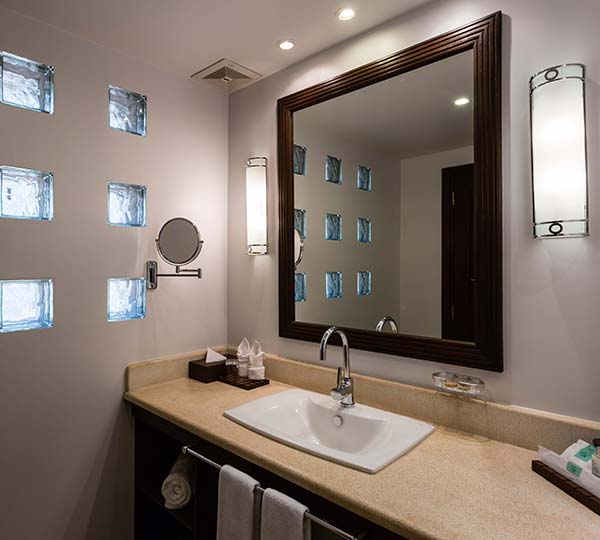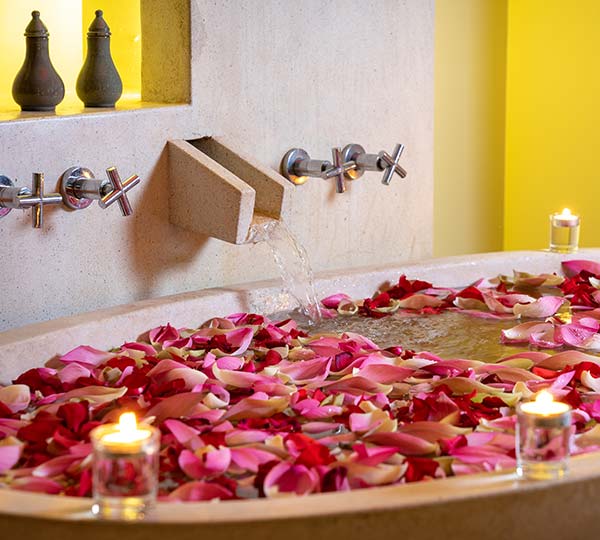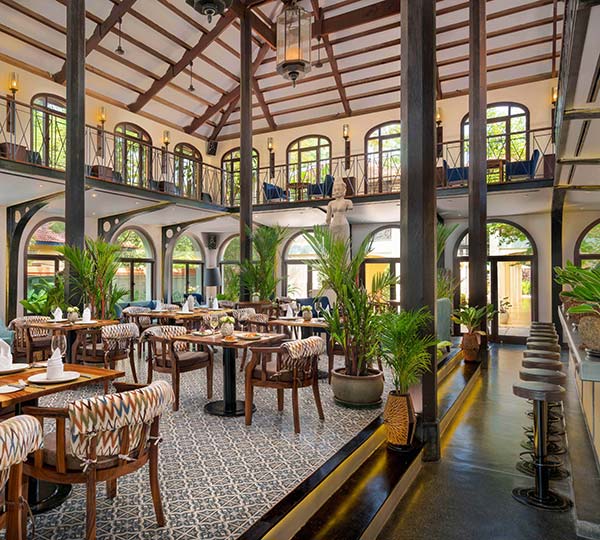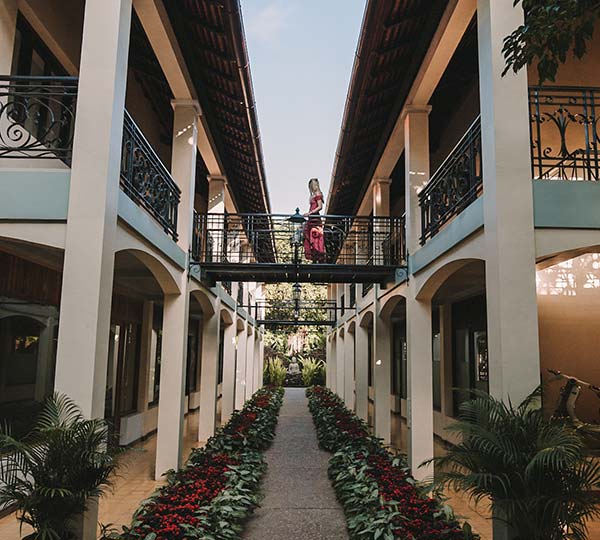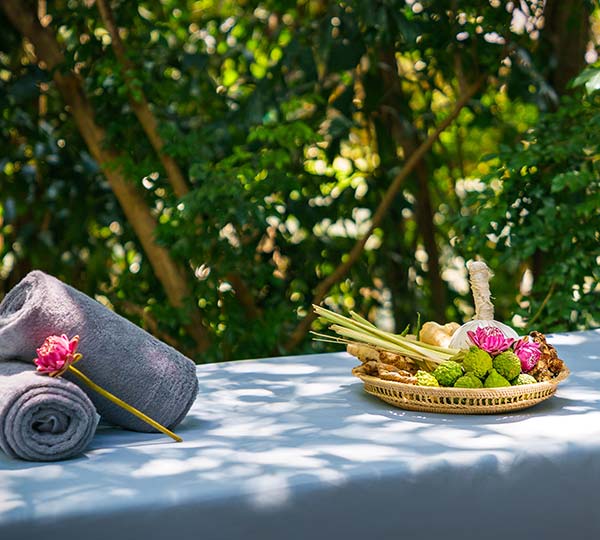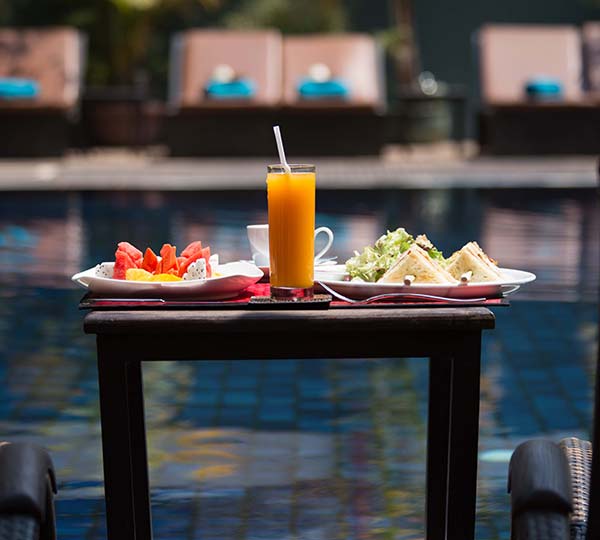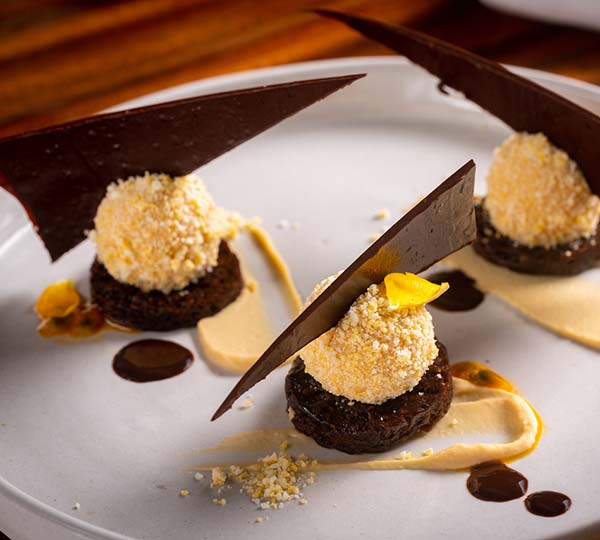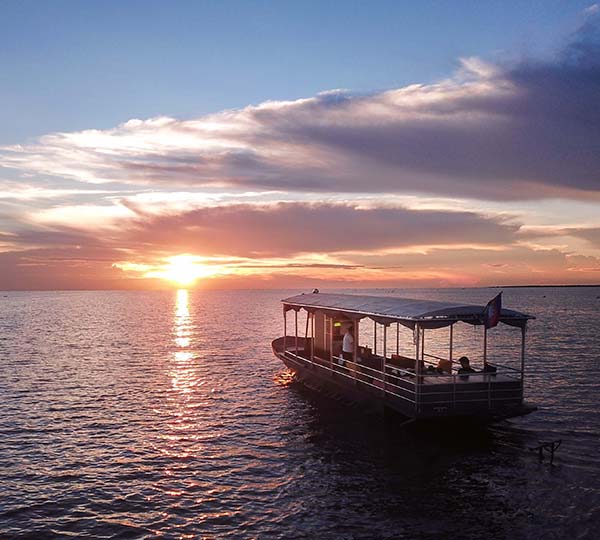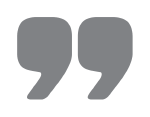 NATHA
OHMG's sustainability & Corporate Social
Responsibility (CSR) framework
We established our own over-arching accreditation program to ensure that all properties we work with adhere to the same set of social, economic and environmentally sustainable policies and guidelines –designed to protect natural resources and communities.
We partner with local sustainability specialists who support our vision to develop
a more responsible, equitable and sustainable travel experience.
Hotel Management Company
With a highly skilled management team based in Cambodia, Thailand & Australia, OHMG specialises in providing management outsourcing services for independent hotels and resorts across South East Asia.
We are the partner you need to develop your portfolio and diversify your hospitality assets. We don't subscribe to the traditional approach of hotel management. Our strong business acumen and development vision enables us to challenge existing business models and transform your properties into destinations and leaders in your local markets.
Hotel Consulting
We consult to independent, experiential and lifestyle hotels, working closely with our clients and taking the time to get to know you, recognising what matters most to you, identifying your needs and leveraging our experience to provide insights.
We create high performing hotels by implementing specialised and personalised hospitality experiences for guests and delivering high quality, memorable customer
service. We leverage these experiences and the individual character of each hotel to achieve high guest satisfaction rates, raise ranking scores and optimise online reviews.
Our expert team of hospitality consultants has extensive international experience, covering a wide range of areas and services to help you achieve sound financial results and the highest possible return on your hotel investment.
Hotel Asset Management
When it comes to hotel asset management, we shift the emphasis from cost control to optimising both top-line revenue and bottom-line results. We provide recommendations and take practical actions to maximise returns and improve asset value in hospitality properties. Through proactive participation in your hotel business, we enhance operating performance and results, manage cash flow and optimise capital expenditure to increase property profits and value.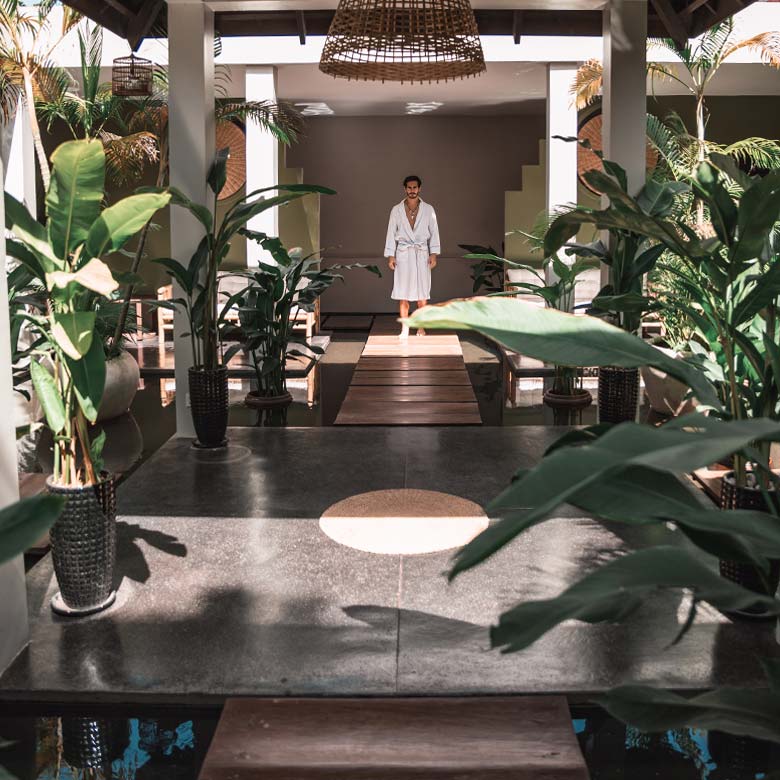 Our approach is to always focus on value enhancement and maximising your hotel performance in the following key areas:
• Rooms & F&B operations
• Sales & marketing
• Finance & cost control
• KPI analysis & benchmarking
• GOP & EBITDA analysis
• Cash ratios & debt positions
• Strategic FF&E planning
• CAPEX requirements & investments
• Procurement
• Annual budgeting
• Concept development
• Branding & positioning
• Hotel management
Branding & Communications
Branding should always be the starting point project for your hotel project — who you are, who you want to be and how you want people to perceive you. Your brand needs to emotionally connect potential guests with your property – based around shared values, beliefs and aspirations..
When you communicate your vision articulately, your audience will be able to easily identify what sets your hotel apart and why they should choose to stay there. First impressions are everything. The right branding sets the tone for what your guests expect to experience from the initial communication they have with you, right through to their post-stay review.
It begins with a process of getting to know you, the hotel owner, and researching the historic, social, environmental and cultural identity of your property to create a compelling narrative that tells your hotel's story.
Consistency in style is essential from your reservation confirmation email to your spa menu and everything in between.
Our branding & communication services include:
• Hotel naming & food/beverage venue naming

• Theming & narrative creation

• Research & development of website content

• Mood-boards, logo & colour palette consulting

• Press kits, fact sheets & promotional material

• Style guides & templates for print & online

• Editorial calendars

• Online & print proof-reading/editing
Hotel or Resort Pre-Opening & Opening Services
Building up to the launch of your new hotel, there is a multitude of factors to consider and organise. As part of our hotel management services, we take the stress out of this critical period by helping you manage the entire process, from the pre-opening planning to project management and delivery.
We will establish your operations and strategies, as well as oversee all risk management scenarios. Our team is highly experienced in bringing hotel projects to fruition. We will work with you to identify and leverage your property's unique selling propositions (USPs) to create a branding narrative and highlight what will make it stand out from your competitors. Our experts will develop a customised and creative strategic hotel opening plan.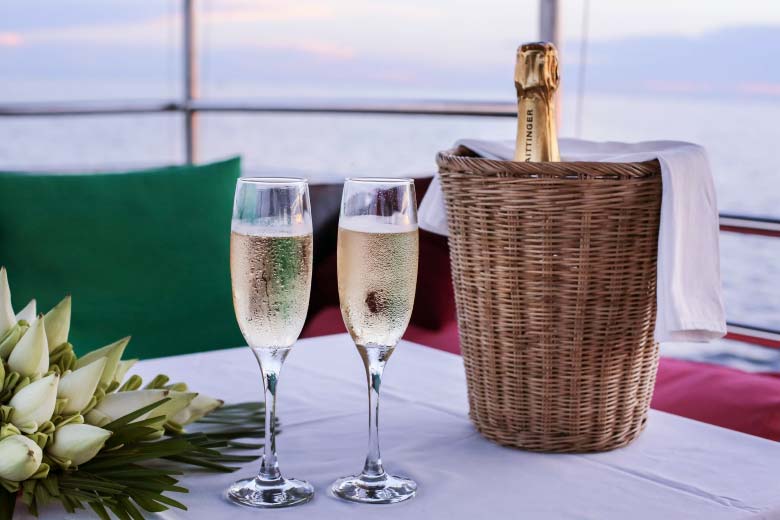 Our comprehensive range of pre-opening services is tailor-designed to suit your current and future needs, including:
• Design consultancy
• Budget preparation
• Branding, narrative & content development
• Recruitment & training
• Policies & procedures
• Licences, permits & insurance
• Pricing structure
• Vendor partnerships
Hotel Advisory Services
At OHMG, we challenge the status quo in your local market and turn your hotel
property or project into a market leader. By elevating your hotel to another level, we will
uncover its hidden revenue potential.
Using your hotel's USPs, our team will develop a customised strategic advice plan
to increase the revenue generation power of your property.
Our best practice and proven methodology will enable you to increase both top-line revenue income as well as bottom-line profit. We will push all levels of your P&L, GOP, EBITDA and more.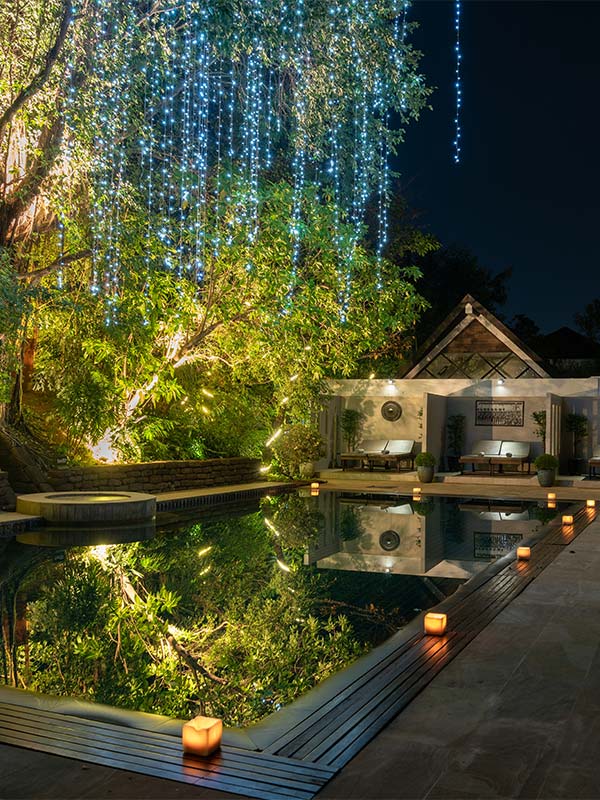 ATMAN Hotels
आत्मन् – Essence, soul & spirit
The Atman hotel group is a curated collection of beautiful properties that shares OHMG's core values on responsible travel.
Each is committed to caring, nurturing and giving back to the local community while educating people about the importance of equitable and sustainable tourism experiences. No two hotels are alike, but they are united in their belief in the power of the hospitality industry to facilitate changeand make a positive difference.
Revenue & Distribution Consulting & Outsourcing
We oversee the process for implementing total revenue management including competitive hotel pricing strategies, attracting the right guests at the right time, balancing seasonal variations and resource allocation. With our team of remote revenue solution specialists, we uncover the hidden revenue potential of your hotels or resorts and help you optimise revenue.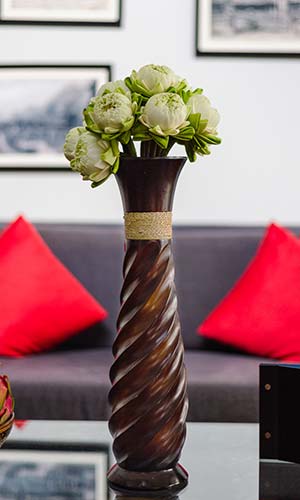 Our core revenue management services include:
Room mix diversification
Market segmentation
Positioning strategies
Competitor analysis
Price benchmarking
Price structure implementation
Rate yielding strategies
Forecasting & budgeting
Demand management
Distribution strategies online & offline
Marketing coordination
Direct sales stimulation
And our comprehensive reporting will give you peace of mind, making sure you are fully in the loop and have full insight into your hotel's pricing and distribution strategies:
Weekly Pick-up Report
Monthly Analysis Report
Distribution Strategy Updates
Weekly Summary
Benefits of Revenue Management Outsourcing:
Seamless onboarding of a skilled team of experts
Carefully developed techniques
Proven best practice
Valuable time for you to focus on guest service & operations management
Sales & Marketing Representation
We deliver a tailor-made strategic sales and marketing structureto optimise your sales and increase yield, including integrated marketing campaigns through multiple digital and traditional channels.
By listening to wholesalers, OTAs and FITs, and keeping abreast of industry trends, we have developed expertise in customising the way we represent your property in the market.
We will always recommend strategies that diversify your reach and incorporate elements of ecotourism and sustainability to align with current travellers' values. Because we specialise in perfecting the customer experience, we understand what will make your property stand out and attract the right clientele.
Recognising that no two hotels are the same, we leverage your property's points of difference and form strong, personal relationships with our global industry partners to maximise sales opportunities.
Service Audits
Our professional hotel mystery shoppers will visit your property and undertake a detailed analysis of your hotel's services, food & beverage, staff, amenities, decor and culture.
This service/experience quality audit covers every aspect of the stay, from initial check in to check out, and any post stay outreach / communication.
Digital Media
We create strong brand awareness and develop engaging content on dedicated group marketing platforms such as Facebook, LinkedIn and Instagram, including SEO and measurement of reach and
campaign success.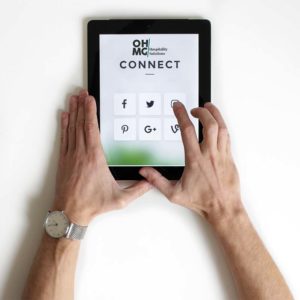 Made with passion by
Cruise Media Production